We're thrilled to share that for the third year in a row, ALL dogs at shelter Guadi Centro de Animais were protected against life-threatening parasites and diseases! This program was successful thanks to the support of our international sponsors. We are so grateful to those angels out there who made monetary donations or shared their time to help find more sponsors.
A big thanks to Mark, a veterinarian and friend to Stichting Perro & Co, for organizing a discount on necessary medicine, and to the incredible volunteers at Guadi who ensured that each dog received their preventative medicine.
We are also grateful to Tony and Janet, Ann Webber, and to the volunteers of Tiershutz Andalusien for the crucial role they played in the success of this project.
Preventive healthcare costs less than curative or emergency healthcare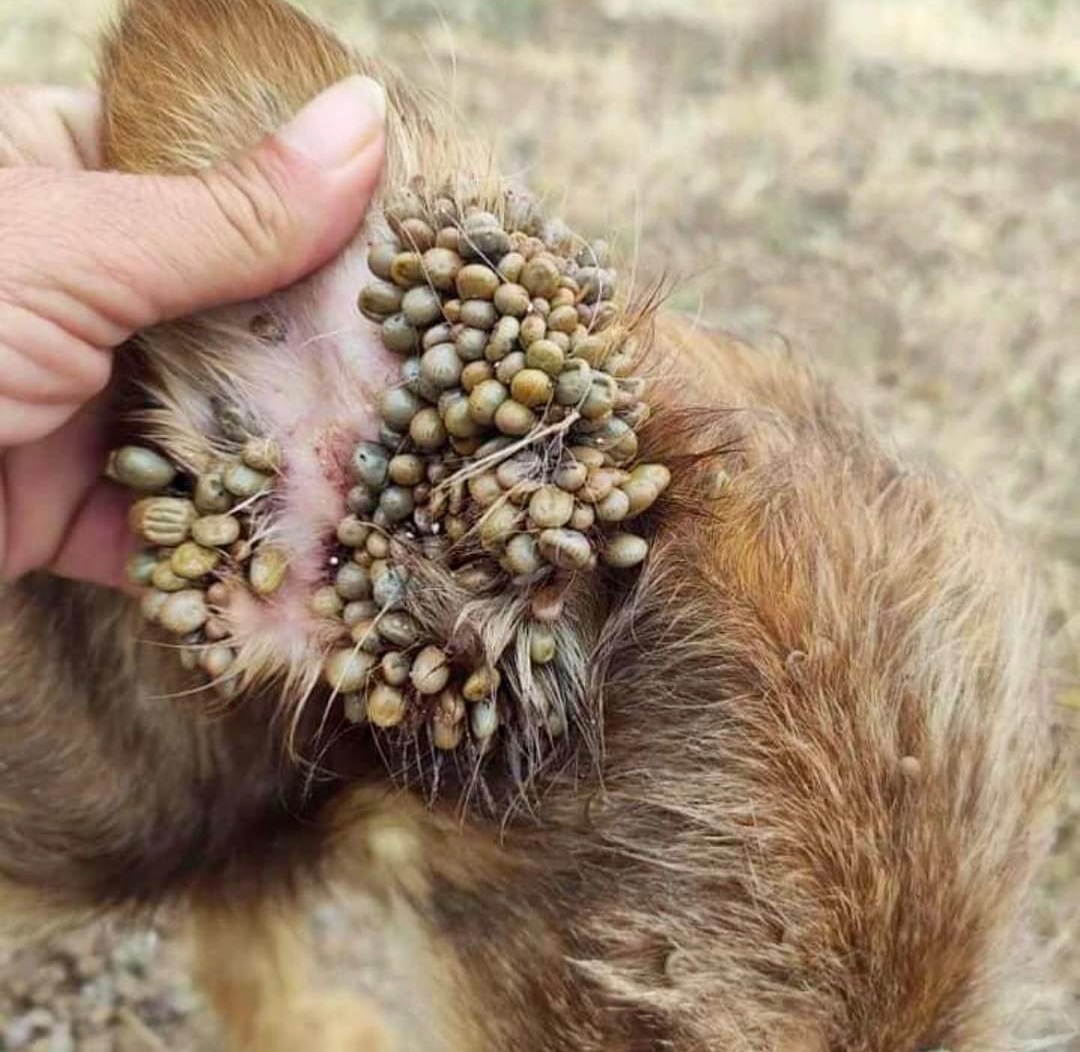 Every moment a dog is unprotected, there is a risk of dangerous infection, or worse, incurable disease (i.e., leishmania or filaria) . With this preventive health care program, our dogs are healthier, safer and the risk of outbreak at the shelter is drastically reduced. The results are obvious: a safer place for puppies, and healthier dogs means better chances for them to find their forever homes.
The past sponsor year began in May 2020, right in the middle of the global COVID-19 pandemic. It was a difficult year for so many, and for us it was no exception. There were restrictions on volunteers and visitors to the shelter, and as a result it was unfortunately impossible to transport adopted dogs, and even food deliveries to the shelter were uncertain. We've all heard the stories of suffering due to COVID, some physically ill, many experienced financial insecurity from decreased or lost wages. We were unsure about the timing of our preventative healthcare initiative, but our faith in humanity was quickly restored!
Our incredible volunteers jump-started the program by organizing a generous donation. Shortly thereafter, there was a push to find several sponsors. What we didn't expect was to have less dogs surrendered to the shelter, and higher adoption rates! At one point we had less than half the usual number of dogs at the shelter! A rainbow after the storm!
The ratio of sponsors to dogs allowed us to extend the sponsor year past May 2021! Now that we have exhausted our supply of preventative medicine, we are ready to start a new year, and find new sponsors.
It's always an exciting initiative to organize. We start by sourcing the best discount and that is possible only when we purchase all products in bulk, at once. We hope this supply will last a full year, and we aim to find even more sponsors than last year!
We, at Perro & Co are a small foundation with a big heart. We finance what we can on our own, which proves difficult since we are volunteers as well. But we have the hope that there are many people out there, just like us, that want every dog to find their forever home.
Based on the past few years we have estimated how many dogs we expect will be surrendered to the shelter, and the average size of each dog. Of course the larger the dog, the more medicine they will need. We've calculated approximately 48 euros per dog – a total amount of 6700 euros.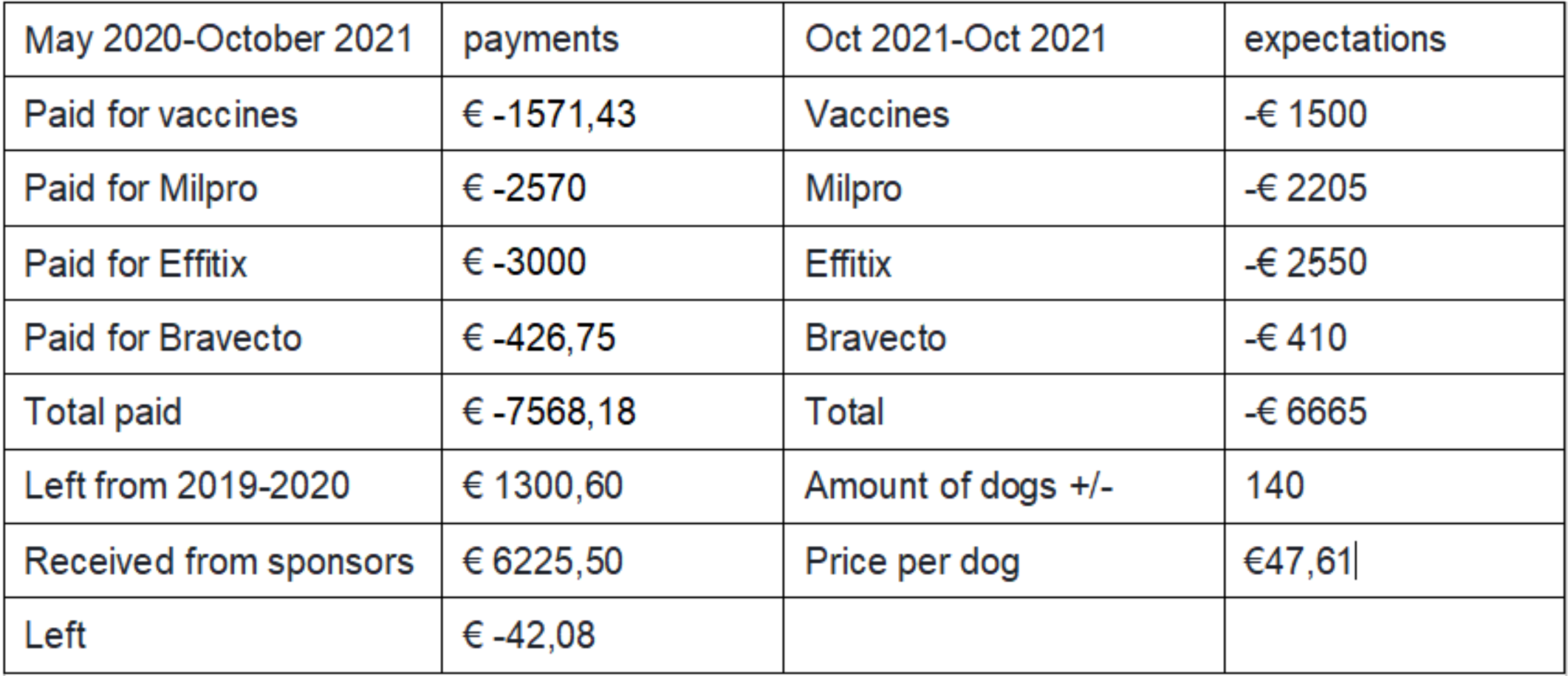 Are you ready to sponsor a dog? Get in touch with us today for more info on our preventative healthcare project, and to see the cutest dog photos that need sponsors, click here.
Keep up to date with us on Facebook and Instagram:
https://www.facebook.com/Sponsors.for.healthy.dogs.Guadi
For any questions: sponsors@perroenco.nl
Donations can be transferred to Stichting Perro&Co NL27RBRB0706324641, BIC RBRBNL21
Paypal: penningmeester@perroenco.nl